The Institute's leading experts on terrorism, bioterrorism, and pandemics offer customized group trainings for organizations, companies, and government agencies.
Introduction to Terrorism Issues
Terrorism strikes across national boundaries, affecting policy objectives and human life. This customizable course surveys tools to explore the complex issues creating terrorism. Themes include financing, chemical, biological, radiological and nuclear (CBRN) terrorism, ideological extremism and counterterrorism. Objectives and operations of extremist groups based in Central, South and South East Asia are available subject areas. Russian and the Caucasus terrorism alongside Islamism and Jihadist terror campaigns are additional subject options.
This course appeals to mid- to senior-level executives from law enforcement, public health, first responders organizations and government agencies, including intelligence components. This course also appeals to academic and scientific foundations, civil liberties and humanitarian groups, and foreign and domestic private companies operating in regions beset by terrorism. It will allow you to gain analytical tools to understand the operations of extremist groups and their support networks. Expand your awareness by distinguishing between the potential threats and their possible impact on policy objectives and the general public.
Sample Course Outline
Day 1
Morning: Introduction to Terrorism Issues and Risks
Afternoon: Islamism, Jihadist Terrorism, Terrorism in South and Southeast Asia
Day 2
Morning: Terrorism in Central Asia, Russia, and the Caucasus
Lunch: CBRN Terrorism Lunch (provided)
Afternoon: Terrorism Financing and Approaches to Counterterrorism
Bioterrorism to Pandemics
Biological emergencies such as pandemics and bioterrorism pose complex threats to industry and government agencies. This course, delivered by leading researchers and practitioners, will equip participants with useful risk assessment and management tools for meeting and addressing challenges posed by biological emergencies. Case studies surveyed during this course will range from complex laboratory accidents, to malicious use of pathogens, to naturally generated pandemics like SARS or Swine Flu.
Subjects such as law enforcement versus public health, vaccine development, mandatory vaccinations, and achieving biosecurity in the workplace and community are presented from an organizational perspective. The course will stress how linkages can be established between businesses, non-governmental organizations, and public agencies dedicated to health and security that benefit one and all.
This course is designed for CEOs and senior executives of private companies, non-governmental organizations, and government agencies with security and risk management responsibilities.
After having completed this course, you will have gained the knowledge and skills needed to understand, prepare for, respond to, and recover from biological disasters that may endanger your organization. You will have the knowledge to catalyze the development of adequate preparedness plans for your organization or to improve preexisting plans to better meet the challenges posed by biological emergencies. Further, you will be trained to plan and organize table-top exercises designed to test preparedness plans by modeling realistic biological event scenarios.
Topics
Learning from the SARS and swine influenza pandemics
Impediments to organizational change: Professional norms, organizational routines, and culture
Rethinking the public health approach
Expanding the law enforcement approach
Biological terrorism and criminality threats to organizations and communities
The new focus on vaccine development and usage
Planning and carrying out a table-top exercise modeling a biological event
Request More Information
For more information on a training for your group, please complete an online information request form. Programs include all materials, two coffee breaks, lunch, and one reception per two-day course.
Location
All programs will be conducted at the Middlebury Institute of International Studies, 460 Pierce Street, Monterey, CA 93940. Learn more about the Monterey area.
Please contact Carolyn Taylor Meyer at (831) 647-6417 or email professional.dev@miis.edu for more information.
Available Instructors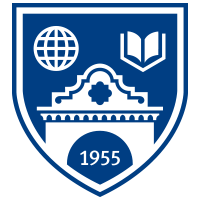 Expertise:
Terrorism, Political and religious extremism, Insurgency and counterinsurgency, Unconventional warfare, Intelligence and covert operations, Conspiracy theories, Comparative revolutionary movements, Youth subcultures and counterculture, Terrorism and weapons of mass destruction, Organized crime, European history and politics, Middle Eastern history and politics, Islamic history, Military history, International politics
Assistant Professor, Nonproliferation and Terrorism Studies
Expertise:
International Security
South Asia
Terrorism
Nuclear Proliferation
Afghanistan
Southeast Asia
Director, Chemical & Biological Weapons Nonproliferation Program
Office:
CNS Building, 499 Van Buren
Expertise:
Clinical microbiology, organic chemistry, international law and mores related to biological and chemical arms control, preparedness and response to biological and chemical emergencies