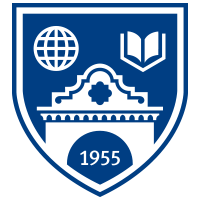 Expertise:  Terrorism, Political and religious extremism, Insurgency and counterinsurgency, Unconventional warfare, Intelligence and covert operations, Conspiracy theories, Comparative revolutionary movements, Youth subcultures and counterculture, Terrorism and weapons of mass destruction, Organized crime, European history and politics, Middle Eastern history and politics, Islamic history, Military history, International politics
Publications:  
"Jihadist Cells and "IED" Capabilities in Europe: Assessing the Present and Future Threat to the West," (Army War College, November 2012);
Imagined Terrorist Plots: Conspiracy Theories about Major Acts of Terrorism in the West, from the 1993 World Trade Center Bombing to the 2011 Norway Attacks (Routledge);
Where the Extremes Touch: Patterns of Collaboration between Islamist Networks and Western Left- and Right-Wing Extremists (Routledge).
Contact:
Office: McGowan 200-D
Email: jeffrey.bale@miis.edu
Phone: 831.647.6603                           
Expertise:  Russian Studies, Political Science, Islam and Politics in Russia and Eurasia, Russian Domestic and Foreign Policy, International Relations in Eurasia, Regime Transformation Theory, Nationalism, Islamism in Eurasia
Dr. Hahn is perhaps the world's leading expert on the Caucasus Emirate mujahedin and an internationally recognized expert on Russian and Eurasian domestic and foreign politics, including the North Caucasus.
Publications:
Gordon M. Hahn, "The Caucasus Emirate Jihadists: The Security and Strategic Implications," in Stephen J. Blank, ed., Russia's Homegrown Insurgency: Jihad in the North Caucasus (Carlisle Barracks, PA: U.S. Army War College Strategic Studies Institute, October 2012), pp. 1-98, www.strategicstudiesinstitute.army.mil
Gordon M. Hahn, Getting the Caucasus Emirate Right (Washington, DC: Center for Strategic and International Studies, September 2011), http://csis.org
Gordon M. Hahn, Russia's Islamic Threat (New Haven and London: Yale University Press, 2007). ['Outstanding Academic Title' for 2007 by the Association of College and Research Libraries (ACRL) and the American Library Association (ALA) in their CHOICE Current Reviews for Academic Libraries.]
Contact:
Office: McGowan 200-C
Email: ghahn@miis.edu
Expertise:  Counterterrorism
, 
Special Operations
, 
Terrorist-Trafficking Nexus
, 
Terrorism and Counterterrorism in Africa
Brigadier General (retired) Russell D. Howard is the former Director of the Monterey Terrorism Research and Education Program (MonTREP). He previously served as the Director of the Jebsen Center for Counterterrorism Studies at the Fletcher School, and as the Head of the Department of Social Sciences and the Founding Director of the Combating Terrorism Center at West Point.
General Howard is also a Senior Fellow at Joint Special Operations University. Previously, he served as a Senior Mentor for Development Alternatives Incorporated,  as the President of Howard's Global Solutions, as a Senior Advisor for the Singapore Home Team Academy, and on the Board of Advisers for Laser Shot Incorporated.  General Howard also Commanded the 1st Special Forces Group (ABN).
Publications:
Russell Howard and James Forest, Weapons of Mass Destruction and Terrorism, (New York, NY: McGraw Hill, November 2012);
Russell Howard, James Forest, and Joanne Moore, Homeland Security and Terrorism (New York, NY: McGraw Hill, February 2013);
"Strategic Culture: Iran, China, North Korea, and al Qaeda, a Comparative Analysis," (Joint Special Operations Press, March 2013).
Contact:
Office: McGowan 200F
Email: rhoward@miis.edu
Expertise:  International Security, South Asia, Terrorism, Nuclear Proliferation, Afghanistan, Southeast Asia
At MIIS, Professor Joshi has been a research associate at CNS and the Monterey Terrorism Research and Education Program (MonTREP). His current research focuses on various facets of terrorism in South Asia, as well as nonproliferation issues in the region.
Publications:
"Nuclear Detection Architecture in South Asia," (START/University of Maryland, March 2010);
"The China-Pakistan Nuclear Deal: A Realpolitique Fait Accompli," (Nuclear Threat Initiative, December 11, 2011);
"Playing Politics: How the Regional Context Impedes Confronting Myanmar's Alleged Nuclear Program," (Nuclear Threat Initiative, February 4, 2011).
Contact:
Office: McGowan 200-F
Email: sharad.joshi@miis.edu
Expertise:  Strategies for Dealing with WMD and Terrorism, Nuclear Arms Control and Nonproliferation, Utility of Deterrence and Assurance, International Cooperation, Public Opinion and Foreign Policy
Professor Knopf was also a member of a team commissioned in 2011 by the U.S. Defense Department Strategic Multilayer Assessment program to examine "Influencing Violent Extremist Organizations."
Publications:
Editor, Security Assurances and Nuclear Nonproliferation(Stanford, CA: Stanford University Press, 2012).
"NGOs, Social Movements, and Arms Control," in Arms Control: History, Theory, and Policy, ed. Robert E. Williams, Jr. and Paul R. Viotti (ABC-CLIO/Praeger, 2012). 
Contact:
Office: McGowan 200 C
Email: jknopf@miis.edu